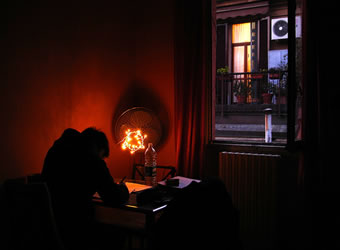 Now that May is almost over, thousands of law school graduates across the country are buckling down to study for the dreaded bar exam. To all of you, I say: good luck!
I just got some unsettling reader feedback, where one bar exam taker said she was already stressed out and my website made her even more stressed. She specifically asked me not to email her back, so I won't. But I certainly hope all of you guys can have a relaxed and fruitful preparation time.
On that note, I dug up all the past posts I have published about the bar exam process. Hopefully you can get some good nuggets of wisdom out of my experience.
These posts are too late for summer bar exam takers, but hopefully you winter examinees will find them useful:
How much should you study for the bar exam? I did about 40 hours per week. How Many Hours Do You Work?
A little sarcasm will help release the stress of studying. 3 Reasons Why I Love the Bar Exam
Six tips for the final few stretch of preparation. Bar Exam Home Stretch – Tips for Success
When all else fails, pray! Actually, you should probably do that every day. Wise Bar Exam Words Heard at Church
I actually learned a few things from taking the exam. 5 Life Lessons from the Bar Exam
Look, dad: I passed! Virginia Bar Exam Results
Again, good luck to you all!
Photo by Tengis
Get more legal tips

Sign-up below to receive my bi-monthly email newsletter with free legal tips. All fields are required.




See also...
Comments