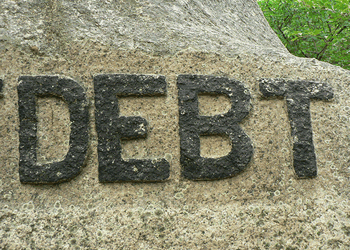 Free bankruptcy case evaluation: (866) 200-5729
Are you in debt over your head? If you've exhausted all your other options, it might be time to consider consulting with a bankruptcy lawyer.
File bankruptcy as a last resort
Before we go any further, please don't think that I'm advocating that anyone should file bankruptcy without heavily considering all their options. Bankruptcy can wipe away most of your debts, but it will show up on your credit report for years to come. Thus, before you consult with a bankruptcy lawyer, you should think about other options:
Stop spending – This may seem like a no-brainer, but many people just don't have a handle on their personal finances. If you just stop incurring discretionary expenses, would your financial picture improve?
Earn more – If you're in a temporary financial pinch, you could look at getting a second job or some other source of income to try to make ends meet.
Find relief – There are lots of organizations these days that help people recover from debt problems. Be sure you go with one that is reputable. Debt relief groups can sometimes help people out of desperate situations.
If you've been through different options and still can't find a way out of debt, you can have a free case evaluation from a local bankruptcy lawyer.
Talk to a bankruptcy lawyer
Bankruptcy is a complex legal process that is difficult to navigate. You definitely want to have an attorney's help when you file bankruptcy.
Photo by iandavid
Get more legal tips

Sign-up below to receive my bi-monthly email newsletter with free legal tips. All fields are required.




See also...
Comments