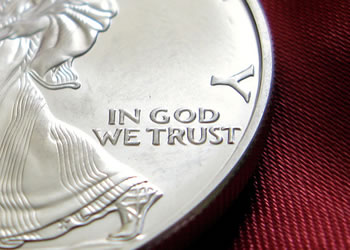 Andrew's Note: This post was sponsored by Lawsuit Funding.
Lawyers know that lawsuits can be incredibly expensive. If you've ever been on either side of a big lawsuit, you know first hand that costs can easily skyrocket. Let's look at some of the world's most expensive lawsuits.
Robertson lawsuit against Princeton University
Princeton University is a big school with lots of property and employees. It's no surprise that they've had some costly lawsuits in their long history.
But Princeton's most expensive lawsuit was about the control of a multi-million dollar endowment established in the 1960s. The family of the original gift-giver sued Princeton regarding the purpose and control of their ancestor's private foundation.
A 2004 news article shows that both sides had already spent over $7 million on the lawsuit. Princeton's website about the lawsuit explains that settlement was reached in December of 2008. You can imagine how much more the parties spent on this battle in four more years of fighting.
Equitable Life sues auditors
In April of 2005, Equitable Life began trial on the UK's most expensive lawsuit. Equitable Life sued its former auditors (Ernst & Young) and 15 former directors, alleging they were negligent in not finding deficiencies in some of Equitable's accounts.
Equitable Life claimed damages of 1.7 billion pounds ($2.4 billion USD). Legal fees were estimated to run as high as 100 million pounds ($144 million USD).
Four months later, Equitable Life dropped the lawsuit. The legal bills certainly didn't sit well with Equitable's shareholders.
Jacob Zuma case in South Africa
While not a civil litigation case, Jacob Zuma's criminal charges of corruption, fraud, money laundering, and racketeering have been the most expensive in South African history. Jacob Zuma is the President of the African National Congress, South Africa's governing political party. He has been at the center of several years of court battles over corruption and even rape charges.
Zuma's trial is just now getting under way (after several hearings and appeals). His defense costs have already cost the South African taxpayers 10.7 million rands ($1.07 million USD). The prosecution is estimated to have cost 100 million rands ($10 million USD).
What lawsuits did I forget?
These are just three expensive lawsuits that I chose to highlight. But there are certainly others. If you know of costly litigation that I missed, drop it in the comments.
Photo by kevindooley
Get more legal tips

Sign-up below to receive my bi-monthly email newsletter with free legal tips. All fields are required.




See also...
Comments