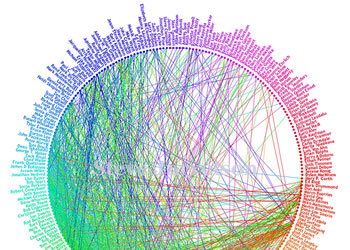 Business networking is the key to a strong client base. But where do business networking groups fit into that picture? I'd love your thoughts.
Business referral networking
Business referral networking takes "meeting people" to a higher level. The goal is really to provide possible client referrals to your contacts. In return, your contacts will refer business to you.
From my perspective, networking in business needs at least some focus on providing referrals. It doesn't make a lot of sense to invest time and money into meeting people just to know them. So some type of business referral system makes your networking truly valuable for everyone. Don't you want to be the person that everyone is dying to friends with, because you pass them quality referrals?
Business networking groups
To help encourage referrals, people have organized formal (and informal) networking groups. I think that is part of the theory behind LinkedIn. You may have seen other types of groups in your own area.
Of course, the largest business referral network is Business Network International (BNI). A local Fredericksburg invited me to a meeting and asked me to submit my application.
BNI impressions
I went to my first BNI meeting yesterday. I met a nice network of business people, and the meeting was decently enjoyable.
Is it me, or are BNI meetings very rigid? The agenda has every step planned down to the minute. I understand that they need to stick to a schedule, but this seemed a bit extreme to me.
I'm certainly not the first person to point out that BNI has high dues. $330 per year. That's definitely less than a yellow page ad, which probably wouldn't even bring in a client in today's times.
The attendance policy also concerns me. I believe members can only miss one meeting in a six month period. For a busy attorney, that seems almost impossible. Right now I have the time to commit to that, but hopefully I won't have that time in a couple months.
Any thoughts?
I know that a business referral network requires an investment. But I am still wondering if BNI is the best use of my time and money right now.
I'd love your thoughts on local business networking events and how an entrepreneur can get the best bang for his buck. Let's talk!
Update – 8-11-08 – The Virginia State Bar ethics hotline just told me that Virginia lawyers should not join BNI. It could be an ethical violation. I won't be joining.
Update – 4-8-09 – The Virginia State Bar has issued a formal ethics opinion that says Virginia attorneys cannot ethically join a lead sharing organization such as BNI.
Photo by jurvetson
Get more legal tips

Sign-up below to receive my bi-monthly email newsletter with free legal tips. All fields are required.




See also...
Comments