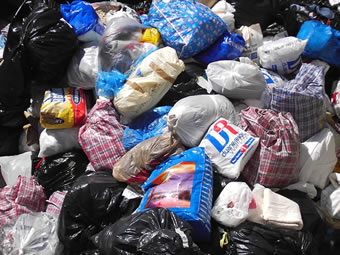 You don't want to forget any tax deductions. A big one that everyone remembers is charitable donations.
But how do you easily track all of those donations? You might have donated cash, stock, household items, or even driven your car to volunteer. All of these are prime tax deductions. And you don't want to forget them.
That's where ItsDeuctible can help.
Track tax deductions online
This is a FREE online service by TurboTax. It allows you to input all of your charitable donations throughout the year. And then it seamlessly imports into TurboTax at tax time. It easily tracks all different types of donations:
Cash – You can setup charities, and then input whenever you donate to them. Tell ItsDeductible how you made the payment, and it will keep track of the info for you. You can also setup recurring donations!
Stock – I don't own any stock, so I haven't tinkered with this feature yet. But I'm sure it works quite well, and it probably saves stock donation headaches.
Household items – This is an area where ItsDeductible really shines. When you donate used items to a charity, input them online. The program then tells you how much they're worth! This ensures that you get the biggest tax deduction possible. Your used clothing is worth more than you think!
Mileage – Did you know that you can deduct miles driven to volunteer for a charity? ItsDeductible will keep track of these for you, and it automatically calculates the total amount you can deduct.
Input tax deductions all year
The key to really maximizing ItsDeductible is to input charitable donations as you make them. Don't wait until April to try to remember every donation you made last year.
Since ItsDeductible is free and online, you have no excuse not to use it throughout the year. It will maximize your tax deductions and help save money at tax time. Isn't that the name of the game?
Photo of hurricane Katrina donations by Schnittke
Get more legal tips

Sign-up below to receive my bi-monthly email newsletter with free legal tips. All fields are required.




See also...
Comments