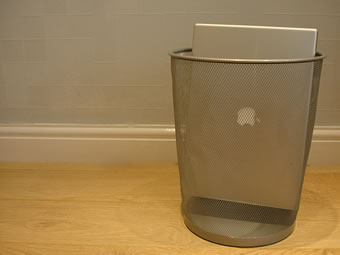 Are you happy with your office or workspace? Could it be better? I'll bet you have some improvements in mind.
I know I do. And I just had a $200 windfall (more on that later). But what should I buy with it?
How can $200 improve your workspace?
Most of us spend the majority of our awake time at the office. So why not make our workspace pleasant?
That's what I'm setting out to do, but I'm stumped. There are so many possibilities that I can't decide what to do.
Please give me your advice!
New stool – I stand up to work. I have a cool bar table that puts my work surface up nice and high (I'm 6'3″). But my stool is getting a little wobbly. $200 could buy a nice replacement.
iPod dock – Don't we all work better with music? It helps me focus and tune out distractions. But I'm getting a little tired of Pandora (now open to non-U.S. peeps). I could buy a cool iPod dock and some new music.
Digital picture frame – I've always wanted one of these. I don't have kids (yet), but I could display photos of my wife, neat pics I find on Flickr, or anything else of interest. It could be really fun.
What would you do?
As you can see, I'm really at a loss here. I've thought of many more things I could get, such as a second monitor, a comfy club chair, etc. But I'd like to know what you think makes your workspace great. So let's start some comments on this.
What cool item is in your workspace that could be bought for less than $200? Or should I forget my office and have a $200 blog contest? 🙂
Photo by *nathan
Get more legal tips

Sign-up below to receive my bi-monthly email newsletter with free legal tips. All fields are required.




See also...
Comments