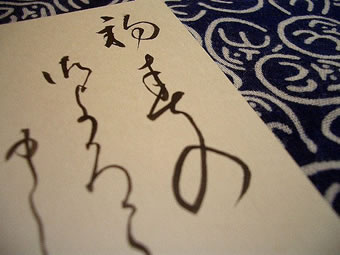 I'm always looking for ways to be more productive, especially with email. Heck, I just wrote a series on good email habits. But today I need your help.
Do we have to start every email with a salutation or even the recipient's name? And do we have to close with our own name?
My response: no. To both questions.
Emails are notoriously less formal than the old fashioned letter. They're quick communications that should be short and effective. Why include excess words?
You have already typed the recipient's email address into the "To" field. And your email address (and name) will appear in the "From" field. What more do we need?
The people involved in an email understand precisely who they're dealing with. It's not like the phone where you're unsure who is on the other end, until you hear them speak. Email is like a phone with caller ID: you know exactly who's emailing you. And unlike caller ID, people typically don't send emails from other people's accounts. So you have an even heightened assurance of identifying the sender, just based on the "From" field.
The only other justification for these excessive words is simply based on manners. I suppose it's polite to provide a salutation and closing in your emails. But isn't it also polite to get the point across efficiently and take up as little time as needed?
It's now a personal goal of mine to eliminate salutations from my emails. Along with the 5 sentences rule, hopefully it will lead to more efficient communication.
Or have I gone totally crazy?
Photo by Kanko*
Get more legal tips

Sign-up below to receive my bi-monthly email newsletter with free legal tips. All fields are required.




See also...
Comments