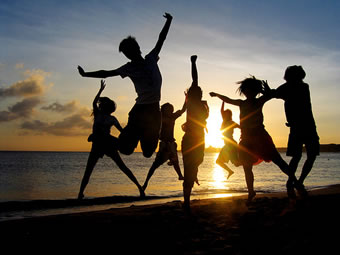 Photo by tookie
Are you looking for ways to discover new ideas? Do you like sharing discoveries with your friends?
Behold, Google Reader!
In case you haven't heard, Reader is Google's solution for reading RSS feeds. It will collect all your favorite news, website updates, and blog posts. And it's all in your web browser, as easy as reading email. Of course there's an awesome mobile version too.
Did you know that Reader also enables easy sharing? Whenever you're reading an item, just click the little "share" button at the bottom. Or you can press shift+s.
And now the world can see the cool things you're sharing! Your friends can easily keep track of your neat discoveries. Here's my Google Reader shared items.
Will you share with me?
Since Google linked up Reader and Talk, I now automatically see shared items from my Talk buddies. But I'd love to see what you're sharing too!
Please email me your Reader shared items link, and I'll subscribe. Or feel free to drop a comment below. Then I'll automagically see the things you think are interesting.
Oh, in case you missed it above, here are my shared items.
If this little experiment works out, I might unsubscribe from my regular feeds. I can imagine a world where I only read what you guys share. Fun!
Get more legal tips

Sign-up below to receive my bi-monthly email newsletter with free legal tips. All fields are required.




See also...
Comments