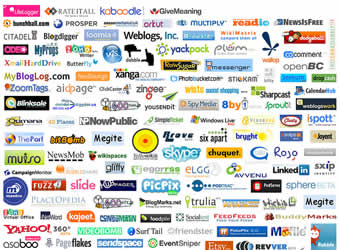 Photo by Stabilo Boss
None.
That's right: there isn't a single site you MUST join this year.
A year in review
2007 saw millions of new websites launched. Thousands of them made major splashes even in old media formats like television and newspapers.
And you received hundreds (maybe thousands?) of email invitations to join these websites. Everyone's doing it! Don't you love the peer pressure?!
But did you succumb? Did you accept every invitation?
Turn them down!
If you value productivity and actually being able to live your life, turn down those countless email invites. Don't sign up for every new site that comes along.
Some great websites were made popular this year. Heck, most of us probably joined Facebook during 2007. (Where would we be without it?!)
But that still doesn't mean there's a definitive list of websites you must utilize.
Finding what works for you is crucial, especially in this day of online social networks. Turning down invitations is a skill that every inbox ninja must acquire!
What do you think?
With all that said, can you identify a website or two that really made 2007 great? Is there a cool service that you can't imagine life without?
Honestly, I'm having a hard time identifying one. Maybe you'll have better luck.
Get more legal tips

Sign-up below to receive my bi-monthly email newsletter with free legal tips. All fields are required.




See also...
Comments