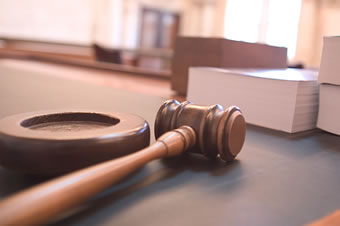 Photo by Joe Gratz
Many people think the internet is free from laws and restrictions. That just isn't the case.
Check out this story from Florida's Sun-Sentinel. A lawyer blogged about a local judge, calling her an "evil, unfair witch," among other things. Now the Florida Bar is evaluating five ethics charges against the lawyer-blogger.
What did he do wrong?
In short, the lawyer wasn't civil.
Even though many people think lawyers are lying, cheating jerks, we're really not a bad bunch. And our ethics rules are intended to make sure we behave appropriately. If you don't follow the rules, you can be suspended or even disbarred.
Florida has an ethics rule that says lawyers can't impugn the integrity or qualifications of a judge. By saying that this judge is "evil" or an "unfair witch," the lawyer clearly crossed the line.
Free speech?
Of course, the lawyer claims that his blogging was protected under the First Amendment. But was it?
I'm not a First Amendment scholar, but ethics rules like this seem reasonable. Lawyers can still say that judges made decisions they disagree with. And they can criticize judges' courtroom demeanor. But lawyers can't make blanket statements accusing judges of being liars or unqualified for the job.
Watch yourself
The moral of the story: be careful. Lawyers have to watch their ethics in court and on the blog. Don't let your guard down, or your license might be gone.
Get more legal tips

Sign-up below to receive my bi-monthly email newsletter with free legal tips. All fields are required.




See also...
Comments