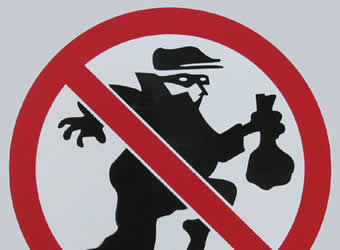 Photo by Johnny Grim
I just received a great email from a new reader, Ashish. He pointed out an interesting article from the NY Times. It's about a guy who loaned his car to a friend. Then the friend committed a burglary, which turned violent and ended in murder. Now the car owner is serving life for murder.
Ashish then asked about the law behind this case and whether or not it applies in Massachusetts. In short, the answer is yes.
Felony murder
As the Times article explains, this is an American legal doctrine that punishes people for murder, even if they didn't physically murder someone.
If you're involved in a felony and someone is killed, you can be charged with murder. That's the basic rule.
Felonies are typically violent. They are crimes like robbery, burglary, and rape. If you are committing a felony (even just the getaway driver) and someone is murdered in the process, the law charges you with murder. Don't be a felon.
Massachusetts
To answer Ashish's main question, Massachusetts still has a felony murder rule. Here's the source for that:
"[T]he felony-murder rule in the Commonwealth imposes criminal liability for homicide on all participants in a certain common criminal enterprise if a death occurred in the course of that enterprise." Commonwealth v. Matchett, 386 Mass. 492, 502 (1982), quoting from Commonwealth v. Watkins, 375 Mass. 472, 486 (1978).
Again, don't be a felon.
Any questions?
I hope this post makes sense. I'd like to write more articles like this, explaining crazy legal things in terms that regular people can understand.
If you have a question about this post, just drop a comment below. If you have another question, contact me.
Get more legal tips

Sign-up below to receive my bi-monthly email newsletter with free legal tips. All fields are required.




See also...
Comments