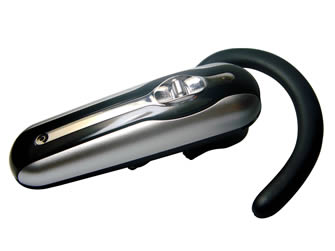 Have you gotten a ticket for using your cell phone while driving? In some states, cell phone laws require a hands-free device when talking and driving. This educational post should help make these cell phone laws clear.
No federal cell phone laws
Let's rephrase that – there are no federal cell phone driving laws. The U.S. federal government has not (yet) regulated this area of your life. It wouldn't be surprising to see federal cell phone laws in the next few years.
But there are still laws to know. States and municipalities have passed cell phone laws. That's what the rest of this post covers.
State cell phone laws
The states have approached cell phone driving laws in several different ways. Before looking at specific states, we'll see those approaches:
Complete ban – Several states have enacted cell phone laws that prohibit hand-held use while driving.
Specific situations – Other jurisdictions have restricted cell phone use in specific situations or places.
Novices – A number of states enacted cell phone laws for young drivers.
Bus drivers – Quite a few states completely ban cell phone use for school bus drivers when they have passengers on board.
Distracted driving – Many states treat cell phone use as a type of distracted or dangerous driving. Even without specific cell phone laws, you still have to watch your driving.
Text bans – The Washington cell phone law now bans text messaging while driving. Other states are likely to follow this lead.
Local control – Some states enable local governments to pass cell phone laws, while other states completely prohibit local laws on cell phones.
Additional cell phone resources
Fortunately, there are several good online resources about cellular phone laws. It's a pretty hot topic around the internet, especially regarding the California cell phone law.
Insurance Institute for Highway Safety – cell phone law chart
Governors Highway Safety Association – cell phone driving laws
Business Week – cell phone laws (a bit out-of-date)
Any questions?
You definitely need to do your homework on this issue. Be sure you know your cell phone laws while driving. You don't want to be caught breaking cell phone traffic laws, just like you don't want to get cell phone radiation. 😉
If you have any questions about this, post a comment below. I'll do my best to answer your questions.
Get more legal tips

Sign-up below to receive my bi-monthly email newsletter with free legal tips. All fields are required.




See also...
Comments