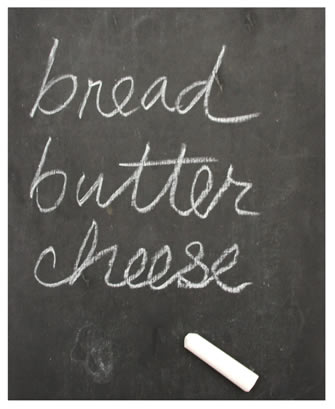 I'll bet you came here looking for a list of 73 things, didn't you? Maybe you thought I'd link to 73 sites or write a nice numbered list that went up to 73.
Pardon the misdirection, but you've stumbled upon my little social experiment. Please bear with me while I explain.
Like most of you, I subscribe to a number of RSS feeds. Every day I see more and more posts entitled "7 ways to make money" or "11 easy tips for losing weight." You know what I'm talking about.
Sure, these posts have proven effective in the past. I've done them, and you have too. And some people have made some great lists, like Brandon's mega list on link-building. You've got to love Brett's 180 personal finance tips. Of course there have also been hugely successful group writing projects based on numbers like Darren's Top 5 and Daniel's Three.
But aren't you getting tired of lists?
Heck, I know that I am. Aren't many bloggers falling into a cookie-cutter routine? Think up something remotely on topic, hammer out 7 or 10 things about it, and hit "Publish." Rinse. Repeat.
Open your eyes, look around the blogosphere, and see what I mean. As I'm writing this, the lifehack.org home page is displaying 9 posts. Of those, 4 are lists. Of their 9 "monthly popular" posts, 3 are lists. What about Daily Blog Tips? Of their 15 popular articles, TWELVE are lists. I think you'll see similar things on most popular blogs. (To prevent confusion, I love both these blogs.)
Are the posts popular because of the content, or are they popular because of the headlines? Perhaps people just enjoy reading happily-numbered lists. Or maybe authors write better in this format, producing better content. It almost becomes a chicken-or-the-egg question.
Now that I've thoroughly confused myself, I'm going to stop writing. But I do look forward to your comments.
Do you think my not-list is worth a StumbleUpon thumbs up? Or a sphinn?
Get more legal tips

Sign-up below to receive my bi-monthly email newsletter with free legal tips. All fields are required.




See also...
Comments