Thanks to The Frugal Law Student, I just found a great online tool: Gliffly.
Gliffly is a free online diagram builder. You can create floor plans, flowcharts, wire frames, UML diagrams, and more. Gliffly even allows you to import your images and drop them in your diagram.
As The Frugal Law Student points out, the flow charts would come in handy for complicated legal things. I think Gliffly's other features are awesome too. Check out the neat network map I made. You just drop the elements onto your grid, connect with lines, and export to "png," "jpg," or "svn." Cool!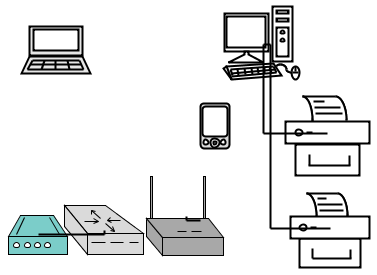 If you're looking for a handy program to make a quick diagram, check out Gliffly.
Get more legal tips

Sign-up below to receive my bi-monthly email newsletter with free legal tips. All fields are required.




See also...
Comments