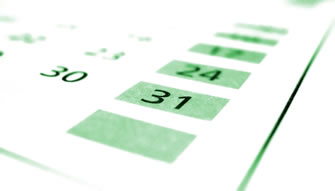 Yeah, I dropped the ball on the July and August monthly reviews. But now that life is a little more sane, I'm going to get back to it.
Thanks to your readership, September was our biggest month yet!! Legal Andrew saw 16,425 visits. I'm darn proud of that number, but now I have to break 20,000!
I was a little sluggish with posting this month. I only wrote 10 posts, but I hope that content was useful to you.
Popular posts
1. The top post for September (actually, since I published it) is Lunch, Break, and Hour Laws You Should Know. It's definitely a popular post, as are my other posts on labor law.
2. My post on Google Docs' security did pretty well, thanks to Stumbles from lots of you great readers. Yeah, it was a little alarmist, but I wanted to bring the issue to the foreground.
3. Finally, people love Easter eggs. I guess that's why they like my post on Google easter eggs.
Subscribe for easy reading
To make sure you don't miss a post, there are several easy ways to subscribe to Legal Andrew:
Contact me
If you need anything or just want to chat, feel free to contact me. You can post a comment to any post here on the blog, or you can drop me a line. Also, feel free to IM me. The Contact page shows which networks I'm on.
Get more legal tips

Sign-up below to receive my bi-monthly email newsletter with free legal tips. All fields are required.




See also...
Comments