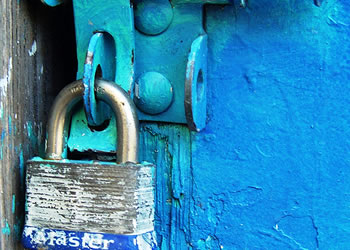 Update – June 8, 11:20am The Fastcase CEO called to resolve this issue! 🙂
What if you found a company that provides a product you love? In fact, you love it so much, that you come in to buy it several times every day.
But the company's security has a policy to prevent shoplifting: any patrons who enter the store more than once per day are automatically locked out. WHAT?! You've just been locked out of the store because you love them!
Sad, but true
This actually happened to me! I use a great legal research system called Fastcase. I love their interface, and the databases have excellent coverage.
I have been working on a research project that covers all 50 states. So I am using Fastcase a lot these days. But one evening Fastcase would not let me login.
It turns out that their system has a "security feature" that disables accounts automatically when they are using the system a lot. They don't call or email first to ensure the usage is legitimate. They don't provide a warning. They just lock the door!
What would Seth Godin do?
Seth just posted a similar question: Should you fire the voice mail guy?. He was frustrated (rightfully so) over misleading voice mail prompts.
I think Seth would say that whoever installed Fastcase's "security feature" should be fired. Yesterday. As he put it: "If the person in charge were stealing laptops or peeing in the soup, it's unlikely he'd still be around, no?"
I do love Fastcase
I almost didn't write this post. And I almost left out Fastcase's name. Because I do love their service!
Their national premium plan only costs $95 per month. And we get free access through the Virginia State Bar. It really is a great service for solo and small firm attorneys.
But they really need to remove this "feature." Hopefully this post will help them reconsider locking the door on loyal customers.
What would you do if your favorite store locked you out?
Photo by Darwin Bell
Get more legal tips

Sign-up below to receive my bi-monthly email newsletter with free legal tips. All fields are required.




See also...
Comments