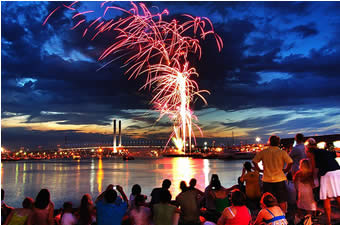 The new year has come, with all sorts of talk about great changes you can make. But let's be realistic. Most of us are going to keep doing the same old thing, again.
Why make a resolution?
I've never understood why people set new year's resolutions for themselves. Yeah, I've done it in the past too. But why?
It's like we've screwed up all the previous years, and now it's our chance to make things right. Do you think January 1 wipes the slate clean? I know my creditors don't think so.
Unique goals for the year
You've probably seen lots of blog posts musing on about great things for 2008. I've seen my share as well. Some are pretty cool, and some are down right interesting:
Keep on keepin' on
Are those types of goals for you? If so, more power to you. I wish you a slim, cigarette-free, financially-happy 2008.
But I'm just going to keep trucking like I have been. Instead of writing "07" on my checks, now I'll write "08."
Plan better
I personally think it's a mistake to plan changes around January 1. You're just falling into the media hype about the new year being upon us.
Instead, plan two different goals: short and long term. I have goals for several months out, and I have goals for several years out. I don't plan much in between. Life is just too unpredictable.
A question for you…
Anybody have a good gym recommendation? I've been wanting to join one, so I might as well take advantage of a New Year's sale. 🙂
Photo by mugley
Get more legal tips

Sign-up below to receive my bi-monthly email newsletter with free legal tips. All fields are required.




See also...
Comments