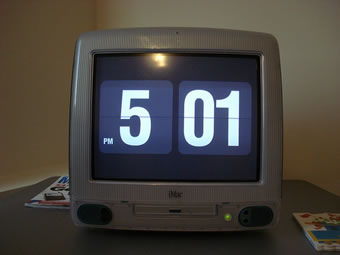 Photo by el clinto
If you currently own a blog, you have probably had the itch to start a new one. Maybe you see other people succeeding in other niches, or maybe you're excited about a new hobby you just took up.
Wait to start that blog! Here's why:
1. Gauge true interest. How many blogs are started every day in this vast internet? And how many of them die within a few weeks or months. You don't want to invest time and money into a new idea just to find yourself burnt out before it even takes off. Waiting lets that idea simmer and helps you see if that's really what you want to do.
2. Write content. It's always advisable to launch a new blog with several strong posts already written. You can't do that if you set it up and just start posting. A little bit of lead time lets you build up some pillar posts and enables you to have some in reserve for the inevitable time crunch.
3. Network. No venture should take off without some analysis of the current market. The same is true for blogging. Find the other blogs in your new niche and meet their owners. Figure out how you can add to the conversation and not just be shouting "me too."
4. Plan. What kinds of things will you be writing about on this new blog? Will you monetize it in any way? Is there anyone who might like to guest post? How will you promote the blog to start gaining readers? Can you guest post at other blogs in the niche? Answer questions like these ahead of time for a smooth launch.
5. Design. Waiting also gives you crucial time to mull over your design plans. What will the blog look like? Can you hire a custom designer to make it visually stand out from the crowd? Heck, what will you name it? These are all things you need set in stone before you hit "publish" on your first post.
There are plenty of other reasons to wait to start that new blog. Most importantly, you need to have a solid plan in place and have the steam to keep publishing for years to come.
What about you?
Have you rushed out and started a new blog, only to be sorry later? Let's talk about it in the comments.
Get more legal tips

Sign-up below to receive my bi-monthly email newsletter with free legal tips. All fields are required.




See also...
Comments