It's time to make some professional business cards for myself. But I don't want to be stodgy and boring. Can you provide any advice?
I want my cards to coordinate with my law firm website and letterhead. I plan to keep it fairly plain for now. Hopefully in a few months I can have a professional logo designed and re-image everything.
Erica Douglass has a great new card design that I just love. But I'm afraid that's a bit too fun for a lawyer. Maybe not.
Would you be scared to hire a lawyer that has a creative business card? Or would you appreciate the uniqueness? Maybe I'm limiting myself too much.
Here's what I have so far:
Front of card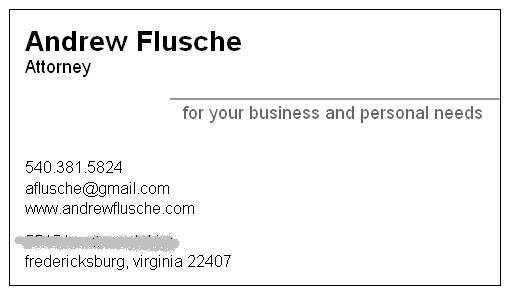 The grey blob on the bottom left is my address. I don't have my business address setup yet, so I blurred out my home address.
Back of card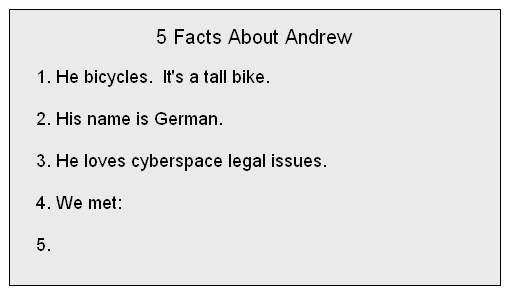 The idea here is to provide a little insight into me. The fourth and fifth spots are for the recipient to fill in with info of his/her choosing.
What do you think?
I really would like your advice. You've seen thousands of business cards in your time. How do mine stack up?
Get more legal tips

Sign-up below to receive my bi-monthly email newsletter with free legal tips. All fields are required.




See also...
Comments