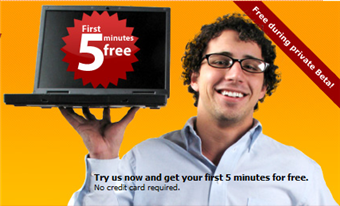 Do you need some technical support? You should check out MinuteFix.
This is a new tech support service, pioneered in part by Phil Gerbyshak. If you don't know Phil, you definitely need to meet him. He's a great guy, and I'm sure MinuteFix will be a great company!
If you need some technical support, just visit MinuteFix. They have certified technicians who will resolve your problem over the internet, or you don't have to pay!
The cost is only $0.99 per minute. It's 100% secure, and I'm sure you'll be happy with the support.
By the way, it's FREE until March 15!! That's right, certified tech support for free. They're confident that you'll be completely satisfied and come back for future help.
For more info on MinuteFix, check out Phil's post.
This is a great solution for all computer users. It can be incredibly useful for small business owners and solo lawyers. Don't spend your time worrying about computer issues. Spend your time practicing law and satisfying clients!
Get more legal tips

Sign-up below to receive my bi-monthly email newsletter with free legal tips. All fields are required.




See also...
Comments